12th Annual Women & Wellness LIVE Fundraiser
Advance tickets are required… even thought the order deadline was Feb. 6 we will still try to accomodate any last minute sales.
Call CMHA Niagara at 905-641-5222 Ext. 2644 for more information.
Women and Wellness is Canadian Mental Health Association (CMHA) Niagara Branch's annual fundraising event!
The increasing need for mental health services is real. With one in five Canadians living with mental health and addiction challenges, demand for services has increased exponentially. With the community's support, Women and Wellness has raised well over $300,000– allowing CMHA Niagara to continue providing free and accessible crisis and same-day counselling services to individuals across Niagara.
CMHA Niagara is thrilled to present a live performance workshop! Invite your friends, colleagues, and family to enjoy an evening of social networking, personal charcuterie boxes, prizes, draws, and a dynamic keynote performance featuring business owner, mental health advocate, professional singer, speaker, and writer, Samantha Marchionda.
Sharing her personal story of mental illness, alcohol addiction and recovery, through storytelling and song, Samantha is fueled by connecting with audiences in the hope of inspiring and helping others along the way.
A contemporary singer mixed with some folk and a little bit of soul, Samantha uses her art and words to transform challenges into opportunities in this outpouring of authenticity, compassion, and empowerment.
Help us with the seating arrangement — if your group is purchasing tickets separately but would like to be seated together, email [email protected] to confirm. 
The doors open at 6:30 p.m. on Tuesday, February 21, 2023. Can't wait to see you there!
Many Thanks to:
Corporate Speaker Sponsor:
Door Prize & Raffle Sponsors: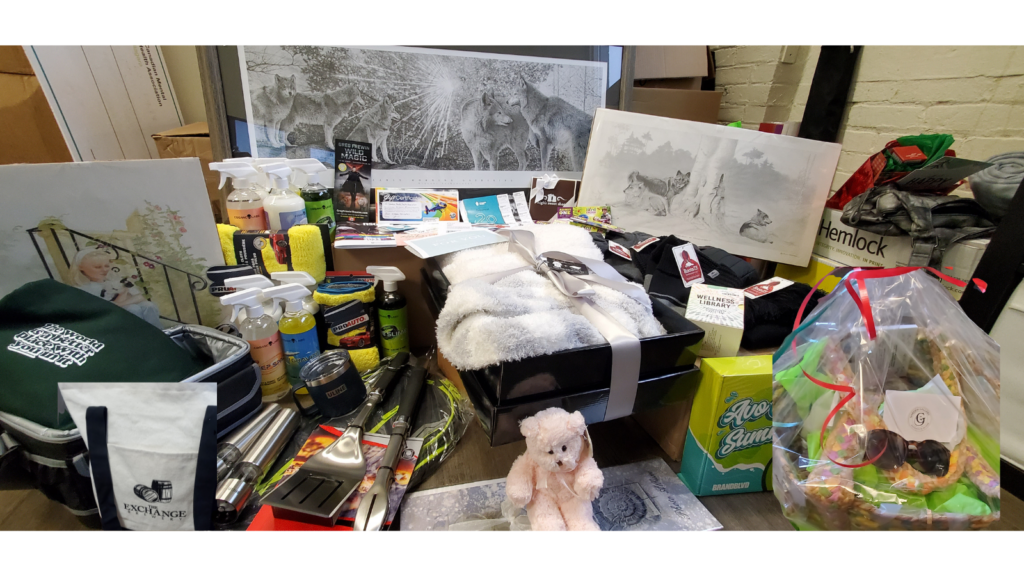 Ashlee's Balloon Creations
Balance Massage
Barrel Pizza
Bird Kingdom
Bolete Restaurant
Brand Boulevard
City of St. Catharines
Comprehensive Health Clinic
Epicure (Laurie Demers)
First Ontario Performing Arts Centre
Greg Frewin Theatre
Happy Jack's Restaurant
Henry of Pelham
Kiwi Picture Framing
Lorraine Meunier
Marcey Saunders HR Consulting
Milano's Hair Salon
MT Bellies
PenFinancial Credit Union
Portraits by Hether
Niagara Helicopters
Niagara Duty Free Shop
Niagara Ice Dogs
Niagara Parks Commission
Niagara Symphony Orchestra
Nigh's Sweet Shop
Picard Peanuts (Fort Erie)
Seaway Mall
Stevensville Garden Gallery
The Exchange Brewery
Tread Forward Fundraising
Tre Capelli Hairstyling
Whirlpool Jet Boat Tours
Click here for Prize Rules & Regulations
Lottery Licence 818212 & 818211