You are currently on the:
CMHA National
Visit our provincial websites
CMHA Niagara is governed by a dedicated volunteer board of directors. The membership is drawn from individuals either living or working in the Niagara region. Efforts are made to provide diverse representation while considering required skills, experience and knowledge.
To learn more about joining our board of directors, please review our Board Application Package 2022.
Andrew Bassingthwaighte
President
Read Bio
Andrew Bassingthwaighte
Employed as a Student Talent Performance Consultant at Brock University, Andrew holds an MA in Social Justice and Equity Studies, B.Ed. Adult Education, and is a Certified Career Development Professional. Affiliated with mental health and equity committees in his current employ, his areas of interest and expertise include Governance and Policy management, Social Justice and Equity, Career Development and Equity of Access. Andrew joined CMHA Niagara's board in 2016, spurred by wanting to make a difference in the community having witnessed both family members and clients being impacted by mental health concerns. He has previously served as CMHA Niagara's Vice-President.
Chris Ventura
As the Senior Experiential Education Coordinator for the Goodman School of Business at Brock University, Chris holds a Bachelor of Arts in History and Political Science and a Masters of Education, Leadership and Administration, offering specialized knowledge in relationship management, capacity building, and strategic planning. He joined the CMHA Niagara Board in 2020, moving back to Niagara and being inspired by the life-saving services CMHA Niagara offered to his family in a time of crisis. Inspired by the Mobile Crisis Rapid Response Team as a model of effective public safety practice, and interested in the intersectionality of access to and utilization of mental health resources and services by marginalized communities, Chris' advocacy and policy perspectives contribute greatly to the board. He also serves as the Vice President of the Brock University Alumni Association Board of Directors and as a member of the Greater Niagara Chamber of Commerce NEXTNiagara Young Professionals Network. 
Matthew Mahler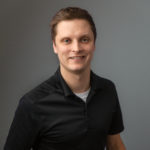 As Senior Commercial/Agriculture Account Manager at RBC, Matthew has a Bachelor of Business Administration with a concentration in finance from the University of Detroit Mercy. Born and raised in Niagara, Matthew also volunteers as a Track and Field Coach. His passion for mental wellness and desire to effect positive change in the lives of others and community at large prompted him to join the CMHA Niagara Board in 2018, where he now holds the position of Treasurer.
Christopher Yendt
Board Director, Chair of Service Outcomes/Quality Committee (Interim)
Read Bio
Christopher Yendt
Possessing a deep and personal interest as a champion for those less fortunate, defender of rights of those who've experienced marginalization, Christopher is a dedicated advocate for mental health and addictions and for the Two-Spirit and LGBTQ+ communities. Currently a candidate in the Master of Education, Administration & Leadership in Education program at Brock University, Christopher is also a three-time alumni of Brock, holding Bachelor's of Education in Adult Education and Teacher Education, as well as a Bachelor of Arts History, English Language and Literature. Since joining the Board of CMHA Niagara in 2015 Christopher has served as lay director, Treasurer, Vice President,  President, and currently is the interim Service Outcomes & Quality Committee Chair of CMHA Niagara. Passionate about governance and process, Christopher has shared his knowledge and expertise in board governance, public policy, not-for-profit management, human resources, and finance to help the organization continue to develop and grow.
Beyond CMHA Niagara Christopher remains active throughout the region and beyond, serving as the President and CEO of Brock University Graduate Students' Association; Vice-President, Board of Directors of Compass Community Health; Chair of Rainbow's End Community Development Corporation; Member of the Brock University's Board of Trustees; as well as a committee member for the Joint Board of Governors of St. Joseph's Healthcare Hamilton (SJHH).
Kelly Pilato
Passionate about mental health and wellness and equity of mental health services and programs in Niagara, particularly related to youth, Kelly feels compelled to effect positive change in the lives of others and wants to help bridge the gap between research and health action and values of equity and inclusion to support better mental health for all.
As a health policy scientist, her research is applied in nature and is rooted in evidence-informed policy processes and appraisal with a particular interest in development and implementation as a framework for enhancing mental health at a population health level across the lifespan. She joined the Board in 2022, offering specialized knowledge in Mental health policy, policy analysis, and implementation science and is excited to serve and help towards fulfilling the vision of a Niagara where mental health is recognized, supported and optimized.
Kelly has affiliations with Brock University and University of Ottawa and currently supports the Niagara Soccer Club. She has previously served as a community member for the Niagara Council on Smoking and Health, United Way of South Niagara, Healthy Living Niagara, Heart Niagara, and Niagara Against Drunk Driving.
Faith Scott
Faith Scott joined the CMHA Board of Directors in 2022. As a Human Resources Generalist at Synagro, WWT., she brings specialized skills in Human Resources, Labour Relations and Ontario legislative policies, procedures and practices and holds a Bachelor's Degree with a major in Psychology.
With a keen interest in mental health initiatives and community resources, Faith's prior volunteer experience in the mental health sector, including Victim Services Niagara, Niagara Regional Police Service, Brock Student Sexual Violence Support Centre, Brock University Conduct Council, and 14 years as a dance instructor to children and adolescents, offers much experience and knowledge to the Board.
Marlena Stadnik-Misener
Director
Read Bio
Marlena Stadnik-Misener
Bank Manager at FirstOntario Credit Union, Marlena Stadnik-Misener wants to make a difference in the lives and futures of individuals in our community. Her passion for promoting mental health awareness prompted her to become a CMHA Niagara Board Director in 2022. Armed with a Bachelor of Arts from Brock University, Marlena's specialized knowledge in finance (over 15 years in banking), leadership, and strategic planning, coupled with her interest in change management brings significant benefits to the Board. She is also sits on the board of Women's Place of South Niagara.
Tara McKendrick
Ex Officio / Executive Director
Read Bio
Tara McKendrick
Tara's social services career path has been well aligned with her passion to help people and have a positive impact on the lives and well-being of those in her community. Over the past 20 years she has held roles in emergency response services, child protection services, hospital emergency services and mental health and addictions with a focus on suicide prevention, crisis intervention and resolution, advocacy, awareness and facilitation of curriculum regarding suicide prevention and mental health and addictions.
Her tenure at CMHA Niagara began in 2004 as a Crisis Intervention Worker. In 2012 she assumed the position of Quality and Program Manager, followed by a promotion in 2017 to the role of the Executive Director. She has been a provincial appointee to the Niagara Regional Police Service Board since 2018.
Tara holds a Bachelor of Arts in Sociology (with honours) from Brock University, Master of Social Work (M.S.W.) from University of Windsor, and Certificate in Community Health Leadership from University of Toronto's Rotman School of Management.