You are currently on the:
CMHA National
Visit our provincial websites
Brock University Names CMHA Niagara "Co-op Employer of the Year"
31 March 2021
In recognition of the contributions and support of Brock University's Co-op Education Program, three Niagara organizations (including CMHA Niagara), were chosen as the "Brock Co-op Employer of the Year Award".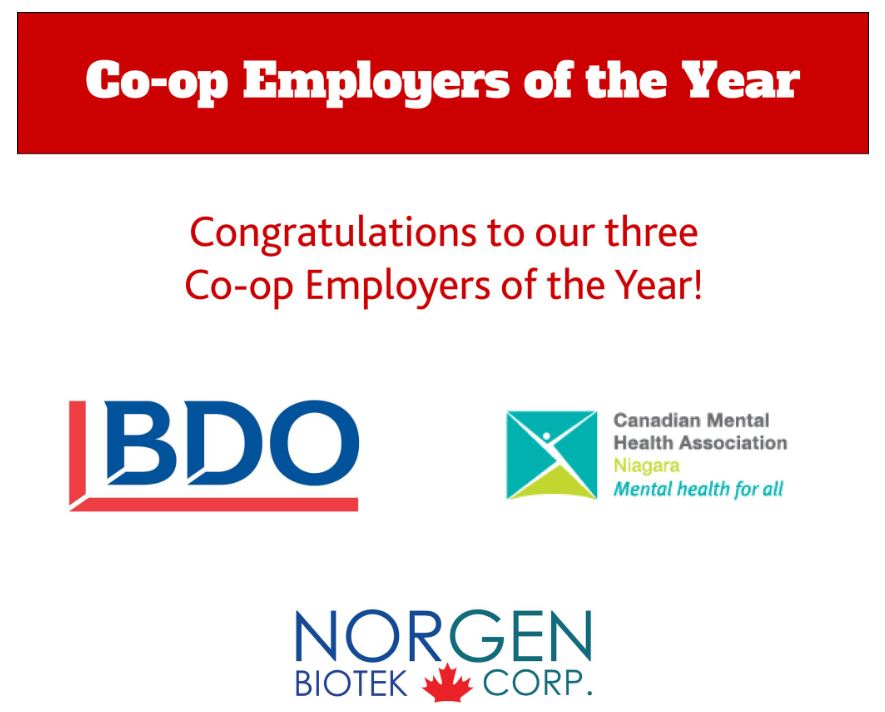 As the selected recipient in the Non-profit category, CMHA Executive Director Tara McKendrick said "we are honoured and proud of our successful partnership with Brock and our shared goal of strengthening mental wellness in Niagara. It's a privilege to support the growth and development of these very talented students!"
Launched in 2020,  "Brock Co-op Employer Award" is an annual award to recognize one organization from each category: Large, SME and Non-profit. These organizations have made outstanding contributions to Brock's Co-op education program through the consistent employment of Brock co-op students, by providing quality co-op work term experiences including training and mentorship opportunities for our students, as well as their on-campus engagement in initiatives such as Co-op Professional Preparation courses.
Co-op Employers of the Year 2020 Award recipients
Non-profit — Canadian Mental Health Association (Niagara Branch)
Small and Medium Enterprises — Norgen Biotek
Large organization — BDO
For more information about Brock University's Co-op and Career opportunities and Experiential learning partnerships visit:  http://brocku.ca/ccee
For complete media release:
https://brocku.ca/brock-news/2021/03/brock-announces-co-op-employer-awards/