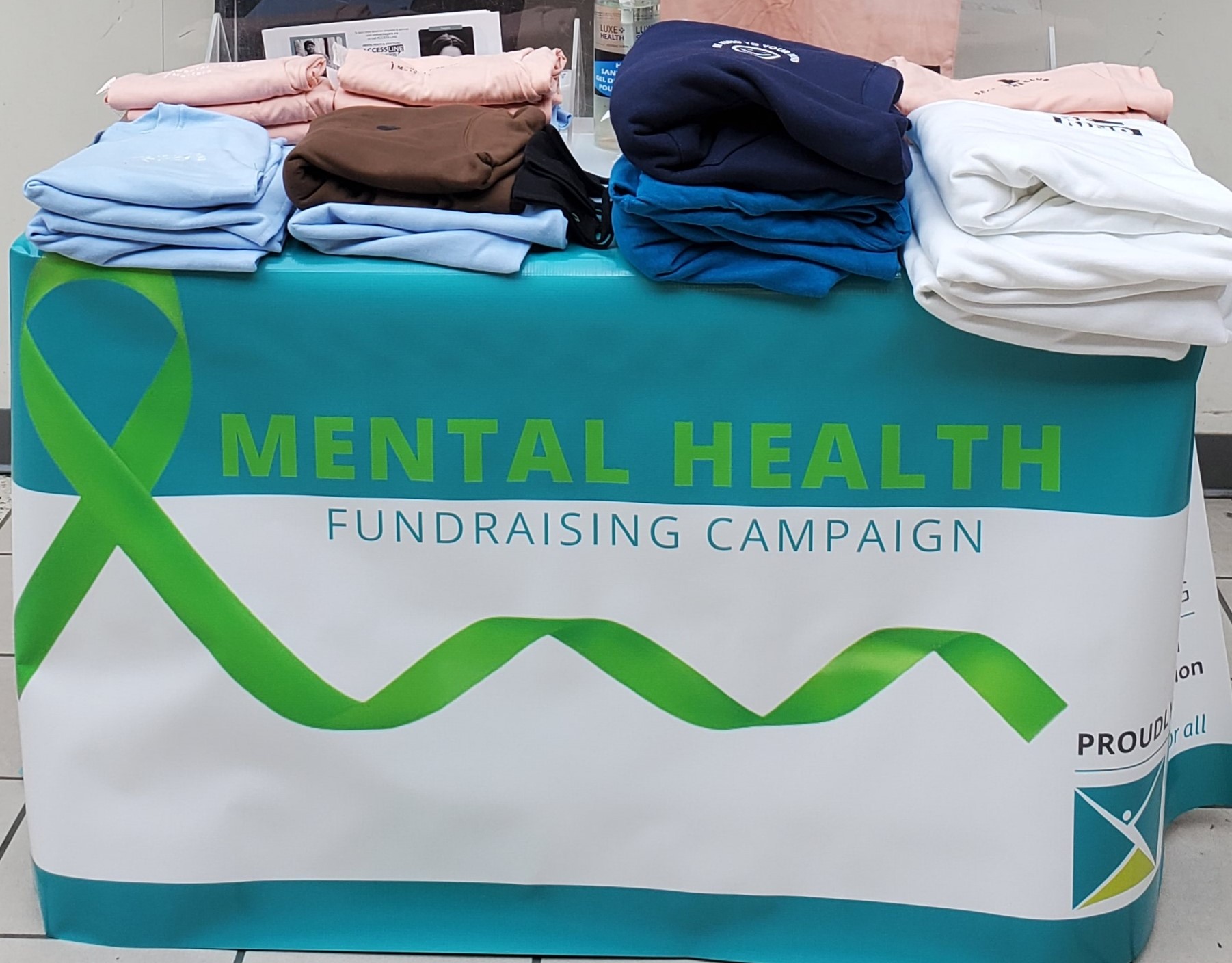 Mental Health Awareness Apparel Kiosks
Tread Forward Fundraising is selling mental health awareness apparel at pop-up kiosks at various businesses throughout Niagara. With 10% of proceeds being donated to Canadian Mental Health Association, Niagara Branch, now's the time to stop in and shop!
Watch this page for weekly updates on where you can find Tread Forward Fundraising's  mental health awareness kiosks in a location near you!! Thank you for supporting Tread Forward Fundraising's initiative to benefit CMHA Niagara.
This week apparel kiosks are scheduled for:
Canadian Tire – 7190 Morrison Street, Niagara Falls (Tuesday, March 21 – Saturday, March 25 from 11 am – 5 pm)
Check back each week for updated kiosk scheduling!